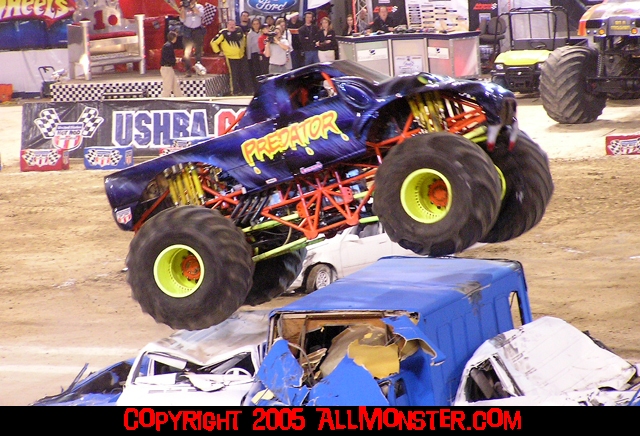 AllMonster.com was able to reach Allen Pezo of the Predator monster truck for comments about his racing victory this past weekend in Atlanta, Georgia.
"It felt great," said Pezo. "I definitely gained some confidence; it has been awhile since I won at a televised show."
The closest Pezo got to that goal last year was a racing final round appearance against Bounty Hunter in Jacksonville, Florida. In Atlanta, Pezo was second only to Dennis Anderson's Grave Digger in qualifying. Pezo informed us that the team's site, predatorracinginc.com, is being worked on and that the team is headed to Evansville, Indiana, Tampa Florida, Indianapolis, Indiana, University Park, Pennsylvania, and Minneapolis Minnesota in the coming weeks and months.
"I feel like things are going great now and it's a good start to the season. I hope to get some more wins by year's end," he said.
We thank Allen and the entire Predator/Prowler racing team for their time.