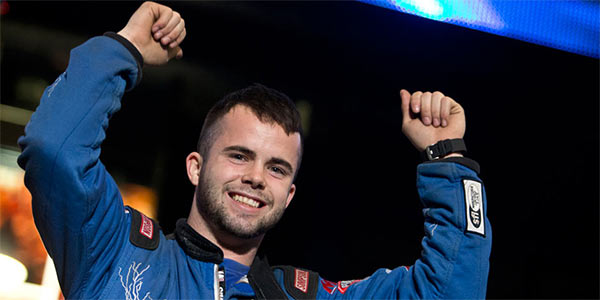 It's with heavy hearts we share the news of the passing of Dalton Millican, 22, of Drummonds, Tennessee passed away last night in a single person motorcycle crash. A statement released by the Millican family broke the news to the world this morning.
Family, Friends & Fans – It is with extremely heavy hearts that we let you know that late last night we lost our beloved son, Dalton Millican, age 22, in a single-person motorcycle accident close to our hometown of Drummonds, Tenn. We are heartbroken by the tragic loss to our family. We appreciate all of your love and support as we navigate through the very difficult road ahead. Funeral arrangements are pending and we will announce those once they have been finalized. We ask for your continued love and prayers and privacy at this time. – Clay, Donna and Cale Millican
The highly talented youngster was an up and coming driver in Monster Jam as the pilot of Blue Thunder on the #MoreMonsterJam tour, as well as an accomplished ATV racer. He showed flashes of brilliance behind the wheel of Blue Thunder with many thrilling moments but away from the track Dalton was loved by many. As the son of six-time Top Fuel dragster champion and current NHRA driver Clay Millican and his mother Donna, Dalton was around motorsports his entire life and was well on his way to making his own mark in the world of motorsports.
Our hearts go out to Dalton's friends and family during this difficult time.
(Photo By: Brett Moist)