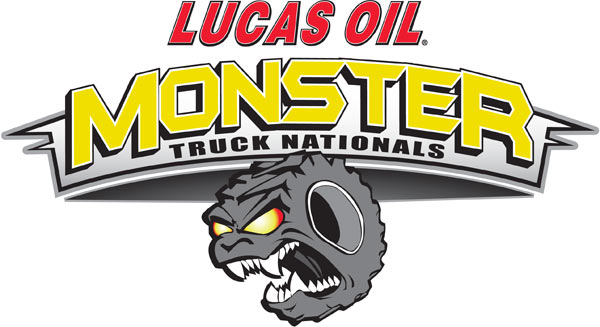 (Indianapolis)- Monsters & Magic will team up for the Winter and Spring – 2013 tour of the Lucas Oil Monster Truck Nationals.  Eight Midwestern cities will host the Lucas Oil Monster Truck Nationals where the roar of over 40,000 pounds of rumbling, jumping, car-crushing monster trucks will come to life.  New to the series for 2013 is the addition of a magical theme highlighted by "The Great Escape", a spectacular mid-air escape in the spirit of Houdini.  Returning to the tour are Team Kid KJ and the young stars of the world's youngest monster truck team.  These young daredevils were a crowd favorite for kids and adults alike in their 2012 appearances.  At each stop on the tour, attendees will have a chance to see the monster trucks up-close and meet the drivers for photos and autographs at a special pit party before each performance.
Monster trucks featured on the "Monsters & Magic Tour" of the Lucas Oil Monster Truck Nationals in 2013 will include:
Raminator – The Hemi-powered dominating machine from Hall Brothers Racing.
Star Marshal – From out of the old west to outer space and back…a good truck with a bad attitude.
Chalkboard Chuck – The one-of-a-kind truck that invites kids to sign their names right on the side.
Lucas Oil Stabilizer – The wild and unpredictable freestyle champ is back.
Ironman – A tribute to the men and women of the armed forces
Other trucks may join the show at selected venues.
East Lansing, MI returns to the schedule for 2013 after a two-year absence.  The dates and venues for the Lucas Oil Monster Truck Nationals "Monsters & Magic Tour" are:
Champaign, IL – Assembly Hall – January 19, 2013 (1 show)
Madison, WI – Alliant Energy Center – January 25, 26, and 27, 2013 (3 shows)
East Lansing, MI – Breslin Center – February 9, 2013 (1 show)
Corbin, KY – The Arena – February 15 & 16, 2013 (2 shows)
DuQuoin, IL – Southern Illinois Center – March 1 & 2, 2013 (3 shows)
Chicago, IL – Sears Center Arena – March 15 & 16, 2013 (2 shows)
Sioux City, IA – Tyson Events Center – March 23 & 24, 2013 (3 shows)
Columbus, OH – Schottenstein Center – April 6, 2013 (1 show)
For more information on the Lucas Oil Monster Truck Nationals visit http://monsternationals.com/